One of the things that Josh and I wanted to do while we were in Italy was to take the time to do something for ourselves. Not as a couple, but as a solo pursuit of something that we never have the time for. We wanted to take a vacation from our vacation.
There is something that you should know about Josh. This was a VERY hard thing for him to decide to do. He is committed to spending time with his family more than anyone I know. The thought of him being away from his kids for a week or more actually stressed him out. And you wonder why his nickname is Perfect Josh.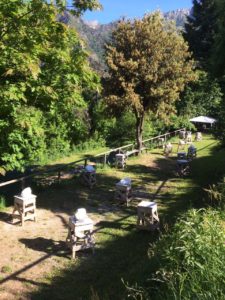 Anywho, if you have seen Josh's birthday cake creations, you know that he has a latent artistic talent. It seemed incredibly perfect for him to explore that gift in the country where art was born, lives and breathes. So, he found a two-week long marble sculpting course in a tiny hamlet in Tuscany.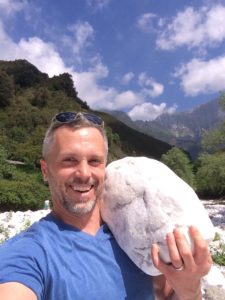 So, that is where he is right now. This is day #3 for him. He is eating three course lunches with wine and carving marble for eight hours a day. I am not going to steal his thunder; you can look forward to reading about his experience firsthand.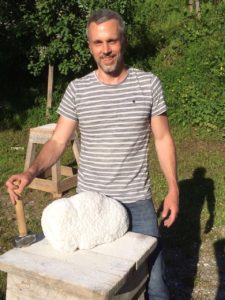 I will just say this; I am so glad that he took these two weeks to be an artist. I look forward to having his finished piece at our house in Los Angeles. It will be a palpable reminder that it is important to take time for yourself. And to eat three course lunches. Stay tuned for words from the artist himself.